Murray's 6th Annual
HARVEST FESTIVAL
Come and spend the afternoon on the
Farm with Friends & Neighbors,
Entertainment, Food & Conversation.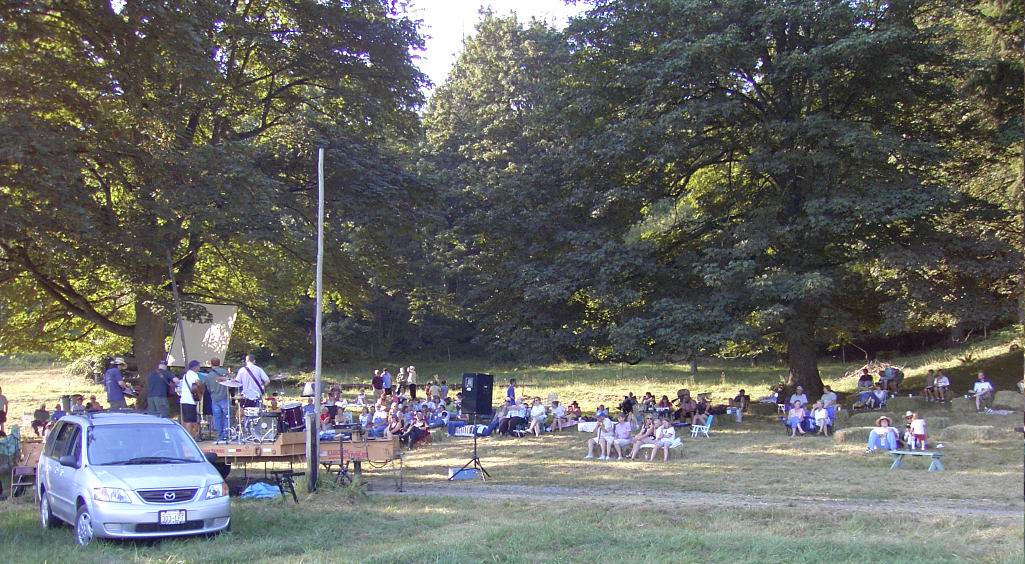 Sunday, August 28 1pm - Dusk
MURRAY LLC 38514 212th Ave. SE Auburn, WA 98092-9737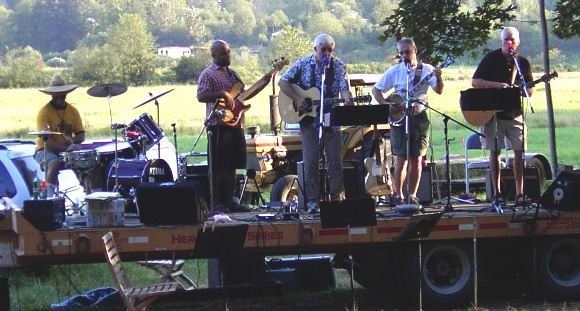 The performers for 2005 have not yet been finalized. Here's how it looks so far.
Live Music By:
* Ted Adsit:
Solo guitar/harmonica, old time country
* Krain Combo:
Folk Group
* Enumclaw Dixieland:
Dixieland tunes
* Hilary Harris:
Jazz and Latin
* Fogey Hat:
70's
* Picketrange:
Bluegrass
* TBA:
tba
* More may be coming:
stay tuned!
We will provide:
Music
Hay Ride / Farm Tour
Hot-dogs, chips, drinks
Frisbee, Volleyball, Badminton
Outdoor Movie (after the music)
Bring a cushion or blanket to sit on
For info call:
(360) 825-1397 (Eldon)
(253) 569-2840 (Eldon Cell)
(360) 825-3961 (Brian or Barb)
Update: Our Harvest Festival 2005 went great! The weather cooperated, being partly to mostly sunny, and even got rather hot at times. We had 6 acts on stage as well as the usual hay rides, food, games, and people to meet. We wish to extend a thank-you to all of you who attended, and a big thank-you to all the performers. It was good to talk with people we hadn't seen in a long time, as well as make new friends. We will be posting a Harvest Festival report on our site as soon as we have the photos and other info assembled. Check back later to view that.